---
Nature Backpacks ~ Hotspots ~ Launchpads
---
Nature Backpacks - Nottoway County Public Library System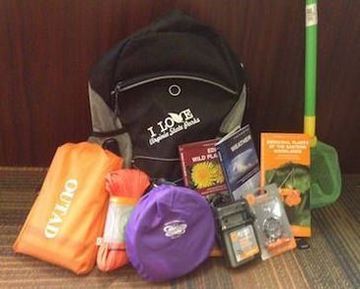 Your library offers a new way for you to learn about nature - take the hands on approach! Borrow a backpack from any of our branches, and spend some time enjoying the state parks, observing and learning at the same time.
Each Nature Backpack includes:
Parking pass for free parking/entrance to all Virginia State Parks
Pocket Naturalist Guides to:
Edible Wild Plants, Medicinal Plants of the Eastern Woodlands, Weather
Port-A-Bug container
Dip net for catching fish or butterflies
Compass
Tarp and paracord
Binoculars
Star Maps
Activities suggestions
How It Works
Contact your branch to check the availability of backpacks.
Nature Backpacks are checked out for two weeks and cannot be renewed.
All contents must be returned. In the event of missing components, your library card account will be charged the replacement value of the item(s).
This is program is funded and made possible by the Library of Virginia, The Science Museum of Virginia, the Institute of Museum and Library Services and Virginia State Parks.
---
It's possible to borrow the Internet with your library card!
Adult cardholders in good standing are eligible to borrow a WiFi HotSpot. The devices circulate for one week and cannot be renewed.
There is a limit of one hot spot per household and cardholders will need to provide photo identification showing their current address.
---
Launchpads - Nottoway County Public Library System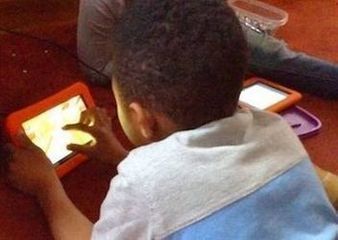 The Nottoway County Public Library System has Launchpad tablets available for circulation. These devices come with educational games already installed so that no Internet connection is needed for their use. The software on many of these Launchpads targets Kindergarten readiness and includes early literacy and math-related activities. 
The purchase of these devices was being made possible by a grant received by the Friends of the Library, Blackstone. The Tolerton Foundation, Bank of America, N.A., Trustee, approved the Encouraging School Readiness Through Technology grant proposal, funding the School Readiness project in its entirety.